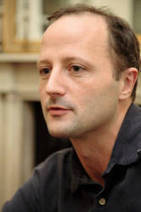 It is with extreme sadness that we announce the death of our dear friend and colleague John R.W.D. Jones QC.
John was a pioneer in the field of international criminal law, an adventurer, a great friend and a loving and devoted father.
We will miss John terribly.
Our loving thoughts are with Misa, their wonderful boys and John's family.
(http://www.doughtystreet.co.uk/news/article/doughty-street-mourns-john-jones-qc)
(http://www.eccc.gov.kh/en/articles/statement-defence-support-section-passing-john-rwd-jones-qc)