The Human Rights Centre of Ghent University is organizing a symposium on "(How) Should the European Court of Human Rights Resolve Conflicts between Human Rights?"
Date: 16 October 2014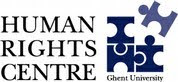 Venue: Human Rights Center, Ghent University, Convention Center Het Pand (Zaal Rector Vermeylen), Onderbergen 1, Ghent, Belgium.
The Symposium aims to evaluate the legal reasoning of the European Court of Human Rights in conflicting rights cases and to propose novel methodological tools and frameworks for the judicial resolution of conflicts between human rights in the context of the European Convention on Human Rights.
In order to tackle these challenges, a number of renowned scholars have been invited to present their views on how (specific) conflicts between human rights ought to be resolved. First, a small number of scholars will set the stage for the debate by outlining their general approaches, frameworks and tests for the judicial resolution of conflicts between human rights in the ECHR context. Following these general presentations, a larger number of panels will address specific types of conflicts. To ensure productive and spirited debate, the participants in the specific panels have been asked to present their views on how certain pre-selected ECtHR cases should be (or should have been) resolved.
In order to increase the practical relevance of the Symposium and to offer the speakers useful feedback on the practicality of their advocated approaches, a number of (former) ECtHR Judges have been invited to comment on the practicality and feasibility of the proposed approaches.
Download the full programme here.
Registration: If you would like to attend the event, please register before 10 October 2014 by sending an e-mail to the attention of Stijn Smet.