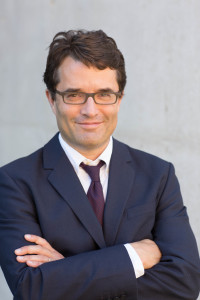 Ilawyerblog is pleased to announce the arrival of Alex Whiting as part of its team as guest blogger.
Alex Whiting is a Professor of Practice at Harvard Law School where he teaches, writes and consults on domestic and international criminal prosecution issues.
Previously, he worked for 18 years as a U.S. and international prosecutor. From 2010 until 2013, he was in the Office of the Prosecutor at the International Criminal Court (ICC). Before going to the ICC, Alex Whiting taught for more than three years as an Assistant Clinical Professor of Law at Harvard Law School, again with a focus on prosecution subjects. From 2002-2007, he was a Trial Attorney and then a Senior Trial Attorney with the International Criminal Tribunal for the Former Yugoslavia (ICTY). Before going to the ICTY, he was a U.S. federal prosecutor for ten years.
Alex Whiting attended Yale College and Yale Law School. His publications include Dynamic Investigative Practice at the International Criminal Court, 76 Law and Contemporary Problems 163 (2014), International Criminal Law: Cases and Commentary (2011), co-authored with Antonio Cassese and two other authors, and In International Criminal Prosecutions, Justice Delayed Can Be Justice Delivered, 50 Harv. Int'l L. J. 323 (2009).