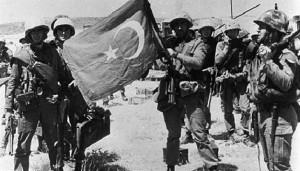 Today, the European Court of Human Rights (ECHR) has ordered Turkey to pay Cyprus €90 million in compensation for its 1974 invasion of the island.
In its judgement, the Court said the passing of almost 40 years did not erase Turkey's responsibility for the ensuing conflict and continuing division of Cyprus.
It held that the Turkish government must pay €30 million in damages to relatives of those missing in military operations and €60 million for "the enclaved Greek-Cypriot residents" of the Karpas peninsula.
The Karpas peninsula is situated in the Northern Turkish part of the island and is still home to hundreds of Greek Cypriots.
Only Turkey recognizes the Turkish Republic of Northern Cyprus that was proclaimed there. Continue reading →