By Eduardo Reyes*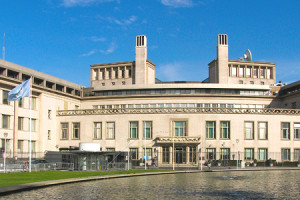 The end is near for the groundbreaking international tribunal established to try alleged crimes committed in the conflicts of the former Yugoslavia. Eduardo Reyes travelled to The Hague to assess its achievements.
There was a time in the mid-1990s when it seemed the main legacy of the International Criminal Tribunal for the former Yugoslavia (ICTY) would be the fact that it had been constituted and issued indictments.
The first court of its kind since the Nuremberg and Tokyo tribunals, it faced an enormous obstacle that those predecessor tribunals did not. In many cases, its indictees remained politically powerful, well connected and at large.
Where the areas in which the indictees lived had been pacified, such was the fragile nature of peace it was widely believed their apprehension risked restarting a conflict that had left more than 100,000 dead in Bosnia and Herzegovina alone. Continue reading →