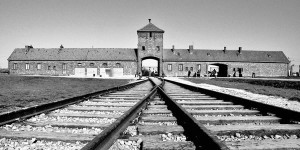 German prosecutors have charged a 91-year-old woman as an accessory to the murder of 260,000 people at Auschwitz on allegations she was a member of the Nazi SS who served in the death camp complex.
The woman, who has not been named under German privacy laws, is accused of having served as a member of the SS at the concentration camp.
The 91-year-old woman, a resident of Schleswig-Holstein, is accused of having been an SS radio operator at Auschwitz from April to July 1944.
Although her involvement in the mass killings at the camp may have been peripheral, prosecutors argue she can be held accountable because she helped the camp function.
There are no indications at the moment that the woman is unfit for trial.