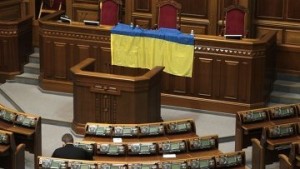 Today, the International Criminal Court (ICC) received a declaration lodged by Ukraine accepting the ICC's jurisdiction with respect to alleged crimes committed in its territory from 21 November 2013 to 22 February 2014. The declaration was lodged under article 12(3) of the Rome Statute which enables a State not party to the Statute to accept the exercise of jurisdiction of the Court.
The acceptance of the ICC's jurisdiction does not automatically trigger an investigation. It is for the ICC Prosecutor to decide whether or not to request the judges' authorisation to open an investigation, if the Prosecutor considers that the information available to her establishes the existence of a reasonable basis to open an investigation.
If an investigation is opened, it will also be for the ICC Prosecutor to decide, on the basis of the evidence collected, whether to ask the ICC judges to issue arrest warrants or summonses to appear for persons charged with the commission of crimes falling under the ICC's jurisdiction.