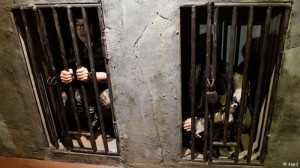 Yesterday, the United Nations General Assembly endorsed a recent UN Commission of Inquiry report detailing crimes against humanity in North Korea and recommended that the Security Council discuss the report and consider a referral to the International Criminal Court.
The North Korea resolution passed by a vote of 111 to 19, with 55 abstentions. China and Russia voted against the resolution.
While the resolution passed overwhelmingly, North Korea had made recent diplomatic overtures seemingly to try to affect the vote, such as by offering for the first time to engage with the UN human rights rapporteur on North Korea and participating in the Universal Periodic Review process at the UN Human Rights Council.
The Commission of Inquiry report declared that North Korea's human rights situation "exceeds all others in duration, intensity and horror".
The report documented massive crimes against humanity in North Korea, including deliberate starvation, forced labor, executions, torture, rape, and infanticide, among other crimes – most of them committed in North Korea's political prison camp systems.
The report concluded that the bulk of the crimes against humanity were committed "pursuant to policies set at the highest levels of the state."
The commission of inquiry report was based on interviews with dozens of people who had fled and detailed abuses. North Korea has accused people who cooperated with the commission of inquiry of lying.