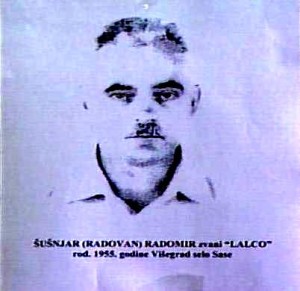 Today, the Paris Court of Appeal ruled to extradite Radomir Susjnar, a suspected Bosnian Serb paramilitary, to Bosnia-Herzegovina to face charges of crimes against humanity.
Bosnia-Herzegovina wants Susnjar to face accusations he was part of a Bosnian Serb paramilitary group that massacred 59 Bosnian Muslims in the city of Visegrad in June 1992.
Witnesses say Susnjar personally locked the people – most of them women, children or elderly – inside a house and set it on fire. All but eight of them perished.
He was arrested in the Paris region in April 2014.
The court's ruling in favour of extradition on international principles was a relief to victims, who had called on the court not to set precedent they feared would allow war criminals to find a safe haven in France. Continue reading →