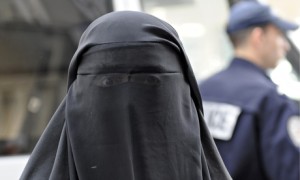 On 1 July 2014, the European Court of Human Rights (ECHR) rendered its Grand Chamber Judgement in the case of S.A.S. v. France.
The case concerned the complaint of a French national, who is a practising Muslim, that she is no longer allowed to wear the full-face veil in public following the entry into force, on 11 April 2011, of a law prohibiting the concealment of one's face in public places.
In her submissions the applicant said that she wore the burqa and niqab in accordance with her religious faith, culture and personal convictions. As she explained, the burqa is a full-body covering including a mesh over the face, and the niqab is a full-face veil leaving an opening only for the eyes. The applicant also emphasised that neither her husband nor any other member of her family put pressure on her to dress in this manner. She added that she wore the niqab in public and in private, but not systematically. She was thus content not to wear the niqab in certain circumstances but wished to be able to wear it when she chose to do so. Lastly, her aim was not to annoy others but to feel at inner peace with herself
The Court emphasised that respect for the conditions of "living together" was a legitimate aim for the measure at issue and that, particularly as the State had a lot of room for manoeuvre ("a wide margin of appreciation") as regards this general policy question on which there were significant differences of opinion, the ban imposed by the Law did not breach the European Convention on Human Rights.
The Court thus held, by a majority, that there had been no violation of Article 8 (right to respect for private and family life) of the Convention, and no violation of Article 9 (right to respect for freedom of thought, conscience and religion). The Court was unanimous on the non-violation of Article 14 (prohibition of discrimination) of the European Convention combined with Articles 8 or 9.