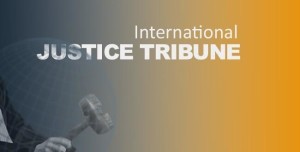 After almost a two-year break, the International Justice Tribune is back.
In their newsletter, you will find analyses on the legal dispute between Serbia and Croatia in front of the International Court of Justice over the alleged commission of genocide by Serbia in the early 1990's. The issue also comprises comments on the Gbagbo case at the International Criminal Court (ICC) but also on the asylum trial faced by Mathieu Ngudjolo after his acquittal by the ICC. The newsletter finally addresses the case of General Augustin Bizimungu in front of the International Criminal Tribunal for Rwanda.
The International Justice Tribune is also finalizing a new website which will be launched soon.