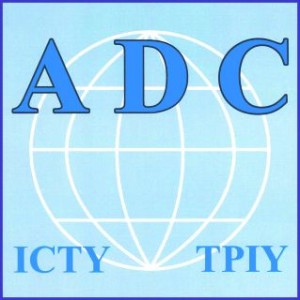 The Association of Defence Counsel Practising Before the ICTY (ADC-ICTY) has a new membership category. In addition to the constitutional membership categories of Full and Associate Members, the ADC-ICTY now welcomes "Affiliate Members".
This new category is aimed at young practitioners, scholars, students and interns that have an interest in the ADC-ICTY and its activities. By becoming an ADC-ICTY affiliate member, young professionals will have the chance to stay in touch with fellow colleagues and friends, participate in monthly seminars, trainings and field trips, take part in the ADC Mock Trials and advocacy trainings, and remain part of the ADC-ICTY's larger network.
Members will receive the biweekly ADC-ICTY newsletter and are invited to contribute to its Rostrum section. Moreover, the ADC-ICTY will be sending monthly information on job openings and events in the field of international (criminal) law.
Membership fees are 70 Euros per year. A reduced rate of 30 Euros per year is available for students and unpaid interns. Further information is available here.
For the application form, click here.