Julien Maton
Julien Maton is currently working in a Defence Team at the Special Tribunal for Lebanon. Prior to that, Julien was working at the International Criminal Court in the Defence Team of Jean-Pierre Bemba, former Vice-President of Congo. Julien holds a bilingual French-English Bachelor in Law and a Master in Law from the Université Catholique de Louvain (UCL) as well as a Master in Human Rights from the Facultés Universitaires Saint-Louis (FUSL), Belgium. Julien was a Rotary exchange student in California and is fluent in French, English and Dutch.
Raphaëlle Rafin
Raphaëlle Rafin is working as legal researcher in cases of public international law and international human rights law. Her work covered a variety of issues such as extradition, terrorism, conditions of detention, travel bans, fair trial or freedom of expression for cases submitted before the UN Human Rights Committee, the ICC and the ECtHR. She was previously an intern with the Office of the Prosecutor of the UN-sponsored Special Tribunal for Lebanon. Prior to that, Raphaëlle has interned as the Cultural Attaché ad interim of the French Embassy to the Kingdom of Bahrain, and as a research assistant at UNDP Bahrain and at Total's Ethics and Compliance Department.
Raphaëlle has volunteered for Human Rights NGOs, such as the Business Leaders' Initiative on Human Rights (BLIHR) and the International Federation for Health and Human Rights Organizations (IFHHRO). She holds a Master of Arts in International Relations from the Institut d'Etudes Politiques de Lille (Sciences-po), France, and an LLM in Public International Law from the University of Leiden, The Netherlands. She is fluent in French and English.
Vera Padberg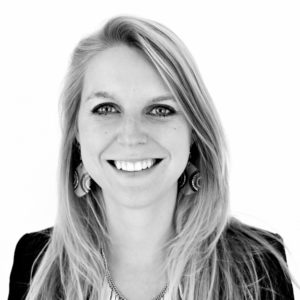 Vera Padberg is currently working as a legal researcher and coordinator at Doughty Street International in The Hague and London. Prior to joining Doughty Street, Vera worked at Fair Trials International in Brussels and London and was a legal intern at the UN International Criminal Tribunal for Rwanda in Tanzania and at the UN Office of the High Commissioner for Human Rights in Geneva. She obtained her Master of Laws in Public International Law at the University of Amsterdam in 2012 and holds a Bachelor of Laws from the same university. She was an exchange student at the University of Copenhagen. Vera is a member of the Dutch section of the International Commission of Jurists. She speaks fluent English and Dutch and is an advanced French speaker.