iLawyer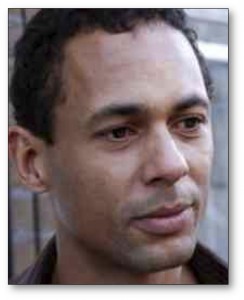 Wayne Jordash specializes in humanitarian law, international criminal and human rights law and transitional justice related issues. He has represented individuals in the UK, at the International Criminal Tribunal for the former Yugoslavia (ICTY), the International Criminal Tribunal for Rwanda (ICTR) and the Special Court for Sierra Leone (SCSL). Clients have included a mayor (Baglishema) and a prominent businessman (Bagaragaza) at the ICTR and the leader of the Sierra Leonean Revolutionary United Front (RUF) (Sesay). He also acted as a consultant at the Extraordinary Chambers in the Courts of Cambodia (ECCC) advising on a range of international law issues relevant to the defence of former Khmer Rouge members of the Pol Pot regime, including the deputy to Pol Pot (Nuon Chea) and the former Minister of Foreign Affairs, Khieu Samphan. He has published widely in international journals and textbooks. Current work includes: acting as the lead counsel at the ICTY defending Jovica Staniši?, the first intelligence chief to be tried by an international criminal tribunal; representing the Libyan Government in their admissibility challenge at the ICC; acting as a consultant on the appeal in the case of Sagahutu convicted in 2011 at the ICTR for the crime of killing UN peacekeepers at the outset of the Rwandan genocide; consultant to ICJ's African Regional Program (pursuing domestic prosecutions of international crimes) and advising an accused at the Bosnian State War Crimes Court on charges relating to superior responsibility. He is also a consultant to the Cambodian Centre for Human Rights (CCHR), advising on a range of international, criminal and human rights law issues for the NGO that works to promote democracy and human rights throughout Cambodia.
Guest Bloggers
Mahdev Mohan
Mahdev Mohan is an Assistant Professor of Law at the Singapore Management University where he teaches public international law and directs the Asian Peace-building & Rule of Law research programme. A former Fulbright scholar, Mahdev's writing in the fields of international law and conflict resolution has been awarded Stanford University's Carl Mason Franklin Jr. Prize for International Law and the Richard S. Goldsmith Research Grant for International Conflict and Negotiation. Mahdev has a background in commercial dispute resolution. He has assisted Senior Counsel in Singapore on a range of contentious and advisory matters, has served as a military prosecutor and is an international civil party lawyer representing victims of the Khmer Rouge regime at the UN-backed Khmer Rouge tribunal in Cambodia. He currently leads a study on implementation of the UN Guiding Principles in Cambodia, Laos, Myanmar and Vietnam, with a focus on land rights and the extractive industry. He is the co-editor of "Business & Human Rights Law in Southeast Asia – An Imperative for States & Corporations" (Routledge University Press, upcoming).
Max du Plessis
Max du Plessis is a barrister in South Africa and associate tenant at Doughty Street. He has an extensive practice in international, administrative and constitutional law; and has appeared in leading cases on international law and human rights in South Africa"s Constitutional Court and Supreme Court of Appeal (including cases on diplomatic protection, the death penalty, the duty under international law to combat corruption, and extradition and non-refoulement). He has appeared before the African Commission on Human and Peoples Rights and the SADC Tribunal, and has acted as adviser to governments and NGOs on questions of international and international criminal law. Max has represented NGOs in South Africa in utilizing South Africa"s Implementation of the Rome Statute of the International Criminal Court Act in pursuing cases against individuals accused of international crimes in Zimbabwe, Rwanda, Gaza and Madagascar. He has written widely in the field of international and international criminal law. Max is an associate professor of law at the University of KwaZulu-Natal, Durban, and a senior research associate at the International Crime in Africa Programme at the Institute for Security Studies, Pretoria.
Vani Sathisan
Vani is the former International Legal Adviser (Myanmar) for the International Commission of Jurists (ICJ). Vani is actively engaged in field research and leads advocacy and policy work aimed at strengthening the role of the government, as well as lawyers and judges, to protect and promote human rights and the rule of law in Myanmar. Her project in Myanmar also focuses on human rights and business, and is part of a tripartite partnership involving the ICJ, the International Labour Organization and the Myanmar Centre for Responsible Business. Vani regularly devises and delivers training to judges, lawyers, government officials and civil society activists on issues relating to international law, human rights, international criminal law, and responsible investment. She has lectured on these subjects in South East Asia at the University of Yangon, Santa Clara School of Law's Centre for Global Law & Policy as well as at various legal training centres and bar associations across Myanmar.
Prior to joining ICJ, Vani was an international lawyer representing victims of mass crimes at the Khmer Rouge Tribunal in Cambodia.
Vani is an Advocate & Solicitor of the Supreme Court of Singapore and was trained in Litigation and Dispute Resolution at Drew & Napier, where she assisted counsel with cross-border commercial fraud cases and pro bono capital matters at the Court of Appeal. Active in pro bono activities, Vani assisted various legal clinics in aiding migrant workers and undertook extensive research on human trafficking laws in Southeast Asia and for 'Femin-Ijtihad', an academic initiative to promote women's legal rights in Afghanistan.
Vani is a member of the Asian Society of International Law and the Society of International Law Singapore. She is also the author of book-chapters and articles on various international law issues.
Vani was a United World College (UWC) scholar at the Adriatic UWC in Italy and a Shelby Davis scholar at Middlebury College, USA, where she graduated with a B.A. in Political Science. During her junior year abroad, Vani had studied Conflict Resolution in Bosnia, Serbia and Croatia as part of the Washington Semester Programme at the American University in D.C., and Politics at Nottingham University, UK. Upon graduation, Vani won the Thomas J Watson Fellowship to explore political theatre and socio-political activism for a year in Australia, India, Malaysia, South Africa, Argentina, Chile and Canada. Vani has a postgraduate degree in law from the National University of Singapore.
Göran Sluiter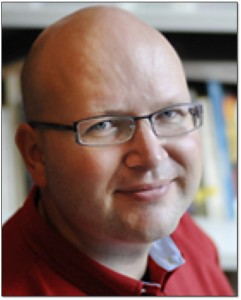 Professor of International Criminal Law, in particular the Law of International Criminal Procedure at the University of Amsterdam and lawyer at Böhler advocaten, Amsterdam. From 2002 to 2010 he was a judge at the Utrecht and The Hague District Courts. In the latter capacity, Sluiter sat on the Van Anraat case, the first genocide case in the Netherlands. Previously, he worked as a Senior Lecturer in Criminal Law at the University of Amsterdam and a Lecturer in International Law at Utrecht University. He is the co-founder and co-editor (with Prof. André Klip) of the series Annotated Leading Cases of International Criminal Tribunals, the co-editor (with C. Stahn) of The Emerging Practice of the International Criminal Court (Brill, forthcoming 2008) and the co-editor (with S. Vasiliev) ofInternational Criminal Procedure: Towards a Coherent Body of Law (CMP, 2009). He is also the author of International Criminal Adjudication and the Collection of Evidence: Obligations of States (Intersentia, 2003), the co-author (with Alexander Zahar) of International Criminal Law: A Critical Introduction (Oxford University Press, 2008). He has published an extensive number of articles in journals, including the Journal of International Criminal Justice andInternational Criminal Law Review, where he serves as a member of the editorial committee and a member of the editorial board respectively.
David Tolbert
David Tolbert was appointed president of the International Center for Transitional Justice as of March 2, 2010. Previously he served as registrar (assistant secretary-general) of the Special Tribunal for Lebanon and prior to that was assistant secretary-general and special expert to the United Nations secretary-general on United Nations Assistance to the Khmer Rouge Trials.
From 2004 to 2008 Mr. Tolbert served as deputy chief prosecutor of the International Criminal Tribunal for the former Yugoslavia (ICTY). He had previously been the deputy registrar of the ICTY and at an earlier time served at the ICTY as chef de cabinet to President Gabrielle Kirk McDonald and Senior Legal Adviser, Registry, serving a total of 9 years at the ICTY.
From 2000 to 2003 Mr. Tolbert held the position of executive director of the American Bar Association's Central European and Eurasian Law Initiative, which manages rule-of-law development programs throughout Eastern Europe and the former Soviet Union. He also held the position of chief, General Legal Division of the United Nations Relief Works Agency in Vienna, Austria, and Gaza. In addition Mr. Tolbert taught international law and human rights at the post-graduate level in the United Kingdom and practiced law for many years in the United States.
David Tolbert was Jennings Randolph Senior Fellow at the United States Institute of Peace and served as a member of the American Society of International Law Task Force on United States Policy Toward the International Criminal Court (ICC) during 2008 and 2009. He has a number of publications on international criminal justice, the ICTY, and the ICC, in the Harvard Human Rights Journal, The Fletcher Forum of World Affairs, and other journals and books. Mr. Tolbert frequently lectures and makes public appearances on international justice issues. He also represented the ICTY in the discussions leading up to the creation of the ICC and the Rome Conference and served as an expert to the ICC Preparatory Committee Inter-Sessional meetings.
Arnold Tsunga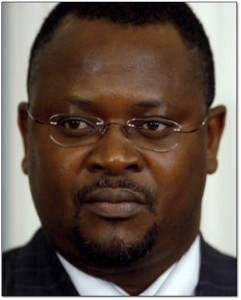 Arnold Tsunga, a highly experienced lawyer is the Director of the Africa Programme of the International Commission of Jurists (ICJ). He is the founding Executive Director of Zimbabwe Lawyers for Human Rights and a past Executive Secretary of the Law Society of Zimbabwe. He sits on a number of Boards of non-profit organizations where he provides leadership on a voluntary basis including being the vice president of the International Federation for Human Rights (FIDH); a board member of the Martin Ennals Award Foundation (MEA); Advisory Committee member for the Africa Division of Human Rights Watch (HRW); Board member Lawyers for Human Rights (LHR) South Africa; Board member of the Voice of The People (VOP) Trust which seeks to establish an independent broadcaster in Zimbabwe; past Chairperson of the CRISIS COALITION in Zimbabwe and the Zimbabwe Human Rights Association (ZIMRIGHTS). Arnold has received recognition for his role in promoting and protecting human rights winning some awards such as the Outstanding Chairperson in 20 years for ZIMRIGHTS in 2012; Rotary Foundation of Rotary International Paul Harris Fellowship in appreciation of tangible and significant assistance given for the furtherance of better understanding and friendly relations among peoples of the world in 2007; The Southern Illinois University School of Law 2007 Rule of Law Citation for being an example of what a lawyer should aspire to be in a community; the Human Rights Watch Human Rights Defender Award (2006-7); the Martin Ennals Award for Human Rights defenders (2006); Certificate of Special Congressional Recognition, 2006 (US Congress), Certificate of Courage in Civil Liberties (Parkinson's Fund) (2004).
Philippa Webb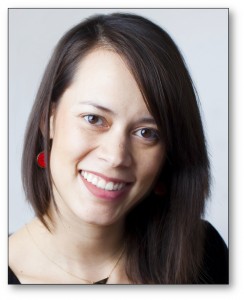 Dr. Philippa Webb has been appointed Lecturer in International Law at King's College London. Previously she was visiting Assistant Professor in the Advanced LLM Programme at Leiden Univeristy. She served as the Special Assistant and Legal Officer to Judge Rosalyn Higgins during her Presidency of the International Court of Justice (2006-2009) and, prior to that, as the Judicial Clerk to Judges Higgins and Owada. She also has a background in international criminal law, having acted as the Associate Legal Adviser to Prosecutor Luis Moreno-Ocampo at the International Criminal Court. Philippa has worked at the UN Secretariat in New York and in the Sydney and Tokyo offices of an international law firm. She holds a doctorate and an LLM from Yale Law School as well as degrees in Law and Japanese Studies from the University of New South Wales in Australia. She is a senior member of the Editorial Committee of the Journal of International Criminal Justice.
Alex Whiting
Alex Whiting is a Professor of Practice at Harvard Law School where he teaches, writes and consults on domestic and international criminal prosecution issues. Previously, he worked for 18 years as a U.S. and international prosecutor.  From 2010 until 2013, he was in the Office of the Prosecutor at the International Criminal Court (ICC) in The Hague where he served first as the Investigations Coordinator, overseeing all of the investigations in the office, and then as Prosecutions Coordinator, overseeing all of the office's ongoing prosecutions. Before going to the ICC, Whiting taught for more than three years as an Assistant Clinical Professor of Law at Harvard Law School, again with a focus on prosecution subjects.  From 2002-2007, he was a Trial Attorney and then a Senior Trial Attorney with the International Criminal Tribunal for the Former Yugoslavia (ICTY) in The Hague.  He was lead prosecution counsel in Prosecutor v. Fatmir Limaj, Isak Musliu, and Haradin Bala; Prosecutor v. Milan Marti?; and Prosecutor v. Dragomir Miloševi?.  Before going to the ICTY, he was a U.S. federal prosecutor for ten years, first with the Criminal Section of the Civil Rights Division in Washington, D.C., and then with the U.S. Attorney's Office in Boston where he focused on organized crime and corruption cases.  Whiting attended Yale College and Yale Law School, and clerked for Judge Eugene H. Nickerson of the Eastern District of New York.  His publications include Dynamic Investigative Practice at the International Criminal Court, 76 Law and Contemporary Problems 163 (2014), International Criminal Law: Cases and Commentary (2011), co-authored with Antonio Cassese and two other authors, and In International Criminal Prosecutions, Justice Delayed Can Be Justice Delivered, 50 Harv. Int'l L. J. 323 (2009).
Miša Zgonec-Rožej
Dr. Miša Zgonec-Rožej is currently an associate fellow in international law at Chatham House and a teaching fellow at the School of Oriental and African Studies, University of London. She was formerly a legal advisor in the international justice team at Amnesty International, in the International Secretariat in London, legal officer in the Chambers of the International Criminal Tribunal for the former Yugoslavia, where she worked on the Slobodan Miloševi? case, legal assistant to the former President of the International Court of Justice, Judge Shi, and the former Vice-President of the Court, Judge Al-Khasawneh, and a lecturer at the Faculty of Law, University of Ljubljana in Slovenia. She has also been working as a consultant in several cases before the English and European Union courts involving challenges to the implementation of the Al-Qaida and Taliban sanctions regime. She holds a PhD from the Faculty of Law, University of Ljubljana, on the limits of the United Nations Security Council's powers and an LL.M. from Columbia University School of Law, New York.  Miša was a member of the International Law Association's Committee on the International Criminal Court and is currently a member of the Committee on the Use of Force. She is also the author of several manuals on international criminal law and human rights, including the International Bar Association's manual on international criminal law. She regularly acts as a trainer and consultant on international law issues.
iCoordinators
Julien Maton
Julien Maton is currently working in a Defence Team at the Special Tribunal for Lebanon. Prior to that, Julien was working at the International Criminal Court in the Defence Team of Jean-Pierre Bemba, former Vice-President of Congo. Julien holds a bilingual French-English Bachelor in Law and a Master in Law from the Université Catholique de Louvain (UCL) as well as a Master in Human Rights from the Facultés Universitaires Saint-Louis (FUSL), Belgium. Julien was a Rotary exchange student in California and is fluent in French, English and Dutch.
Raphaëlle Rafin
Raphaëlle Rafin is working as legal researcher in cases of public international law and international human rights law. Her work covered a variety of issues such as extradition, terrorism, conditions of detention, travel bans, fair trial or freedom of expression for cases submitted before the UN Human Rights Committee, the ICC and the ECtHR. She was previously an intern with the Office of the Prosecutor of the UN-sponsored Special Tribunal for Lebanon. Prior to that, Raphaëlle has interned as the Cultural Attaché ad interim of the French Embassy to the Kingdom of Bahrain, and as a research assistant at UNDP Bahrain and at Total's Ethics and Compliance Department.
Raphaëlle has volunteered for Human Rights NGOs, such as the Business Leaders' Initiative on Human Rights (BLIHR) and the International Federation for Health and Human Rights Organizations (IFHHRO). She holds a Master of Arts in International Relations from the Institut d'Etudes Politiques de Lille (Sciences-po), France, and an LLM in Public International Law from the University of Leiden, The Netherlands. She is fluent in French and English.
Vera Padberg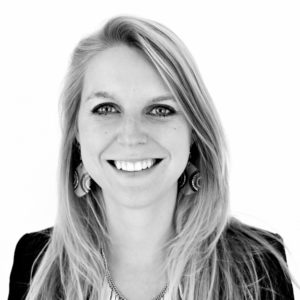 Vera Padberg is currently working as a legal researcher and coordinator at Doughty Street International in The Hague and London. Prior to joining Doughty Street, Vera worked at Fair Trials International in Brussels and London and was a legal intern at the UN International Criminal Tribunal for Rwanda in Tanzania and at the UN Office of the High Commissioner for Human Rights in Geneva. She obtained her Master of Laws in Public International Law at the University of Amsterdam in 2012 and holds a Bachelor of Laws from the same university. She was an exchange student at the University of Copenhagen. Vera is a member of the Dutch section of the International Commission of Jurists. She speaks fluent English and Dutch and is an advanced French speaker.