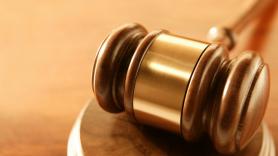 Date: 2 June, 2016 - 9:30 to 17:00
Venue: Schouwburgstraat 2, 2511 VA Den Haag, Netherlands
McGill University's Faculty of Law and the Grotius Centre for International Legal Studies, Leiden University, invite you to a one-day Symposium on the theme of legal diversity and the theory and practice of contemporary international law.
The speakers will be:
The Ambassador of Canada to the Netherlands, H.E. Sabine Nölke
Professor Daniel Jutras, Dean, Faculty of Law, McGill University
Judge Hisashi Owada, International Court of Justice
Hans van Loon, former Secretary General, Hague Conference on Private International Law
Alex Mills, Reader in Public and Private International Law, Faculty of Laws, UCL
Norman Farrell, Prosecutor, Special Tribunal for Lebanon
Justice David Baragwanath, Special Tribunal for Lebanon
James Stewart, Deputy Prosecutor, International Criminal Court
Justice Bertram Schmitt, International Criminal Court
Payam Akhavan, Associate Professor, McGill University Faculty of Law (and Counsel at PCA, ICJ, ECtHR, ITLS, ICC, ICTY)
Silke Studzinsky, Trust Fund for Victims, International Criminal Court (previously Extraordinary Chambers in the Courts of Cambodia (ECCC))
Sergey Vasiliev, Assistant Professor in Public International Law, Grotius Centre, Leiden University
The speakers will be asked to address one or more of the following themes:
Legal pluralism, legal diversity and international law: retrospective and prospective views; experiences from the practice of various Hague legal institutions; traditions of multiculturalism and legal pluralism (including the McGill Law Faculty educational method);
Human rights, peremptory norms, international legal standards and legal /cultural diversity;
"Cosmopolitan attitudes, methods & officials" in the practice of international law;
"Harmonious coexistence rather than obligatory universality" & universality through diversity;
The enrichment of international law through principles and approaches of diverse traditions / legal systems ;
Envisioning future pathways for international law / institutions in the light of global legal diversity.
Conference proceedings will be inspired in part by the works of the late Professors Patrick Glenn and Roderick Macdonald of McGill University, Faculty of Law, including their study of legal traditions of the world and legal pluralism, interlinked with Canadian traditions of multiculturalism.
For registration or additional information please email: [email protected]
The Ambassador of Canada, H.E. Sabine Nölke, will host a post-conference reception that evening, at the Canadian Official Residence (Groot Haesebroekseweg 44, Wassenaar), from 18:30 to 20:30.