by David Tolbert*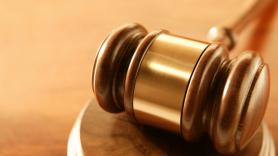 Twenty-five years after the fall of the Berlin Wall, and more than a decade after the establishment of the International Criminal Court, shockingly little is being done to stop massive human rights abuses. The prospects of victims receiving justice, let alone bringing perpetrators to account, seem ever more remote.
In recent days, we have witnessed horrific atrocities by Boko Haram, with only a limited response by the international community. The bloody handiwork of ISIL is grabbing headlines, and there seems to be no coherent strategy to address its barbarity. In Syria conflict rages, with untold civilian casualties as a divided UN Security Council sits on the sidelines. Gaza is struggling to recover after its umpteenth destruction. Eastern Ukraine is rocked by daily attacks on civilian targets, and very few seem to remember the downing of a civilian airplane there, in which 295 people died. This somber list could go on and on.
In my view, the response by the international community to these horrors is one primarily of lip service and well-worn shibboleths. Indeed, powerful states often seem to be casting support to whichever group of killers best suits their interests, with only faint rhetorical nods to human rights.
This is not only a professional reaction to these disturbing trends; it is also born of deep personal concerns and experiences. I joined the United Nations in 1993 to work on issues in Palestine and started my new job on the very day the Oslo Accords were signed, marveling at both the apparent breakthrough and my seeming good fortune to be part of an era of peace building. Several years later I joined the International Criminal Tribunal for the former Yugoslavia and later sat across a jail cell desk from one of the principal architects of the Balkan tragedy, Slobodan Milosevic, whose prevarications were then being made from behind bars, far from the halls of power. In 1998, I was in Rome for negotiations on the International Criminal Court; I was both awed by the apparent flowering of international justice and a bit nervous that the world perhaps did not understand fully the implications of such a groundbreaking step.
Thus, like other human rights activists and supporters of this generation, I was a witness to some key moments in the 1990s, a decade in which there was an upswing across the planet in responding to massive human rights abuses. We saw the establishment of UN-backed courts and tribunals in the former Yugoslavia, Rwanda, Sierra Leone, and Cambodia. On the national level, some 10 truth commissions were established in that decade across every geographical region, as well as other important initiatives, including reparations programs, national prosecutions and other reforms, providing a measure of justice to victims and accountability for some of the worst perpetrators. The response was fitful and erratic, but the moral arc of our universe, in the words of Martin Luther King, Jr., seemed to be "bending toward justice."
That no longer seems to be the case. The fight against impunity has experienced many setbacks over the last decade, with the ICC under attack (particularly in Africa), national efforts failing, and many states that supported human rights in the past more concerned about the "war on terror" or their access to natural resources than fighting impunity. Indeed, if anything, the trend seems to be continuing in a downwards spiral.
My intention in writing on this very issue last September was to start a debate on the critical question of the extent to which there has been a "wrong turn" on human rights generally and the fight against impunity specifically. Even more importantly, I hoped that such a debate would begin to mobilize ideas and energy to push back against the revanchists and energize the struggle for human rights and accountability.
At the outset, I would agree that my argument is a work of advocacy and that there are other different and perhaps more nuanced views on this critically important subject. Some may say that the focus of the argument is too narrowly construed or that it does not take into account the advances made in recent years. Indeed, we at ICTJ are providing advice and technical assistance on justice issues as the groundbreaking peace process in Colombia goes forward. We are also working closely with the Truth and Dignity Commission in Tunisia and other transitional justice efforts globally, and these show some promise. Some voices may posit that the fight against impunity is not the right lens and that, instead, economic, social, and cultural rights should come to the fore and progress on human rights should be measured in these terms.
ICTJ is currently hosting an open debate on our website on whether or not the international community is abandoning the fight against impunity.
I am very pleased to have some of the leading thinkers and activists on human rights and the fight against impunity participating in the debate. We kicked off our discussion on Monday with opening statements from our debaters, two eminent authorities in the field of human rights: Zeid Ra'ad Al Hussein, the UN High Commissioner for Human Rights, argues the "no" position, while Michael Ignatieff, the Edward R. Murrow Professor of Practice at the John F. Kennedy School of Government at Harvard University and the former leader of Canada's Liberal Party, argues "yes."
I am pleased to say that we will also hear from other leading experts and figures in the field of international criminal law, transitional justice, and human rights. The current ICC Chief Prosecutor, Fatou Bensouda, a respected jurist in her own right, is slated to make an important intervention in the later stages of the debate. Aryeh Neier, the former President of the Open Society Institute and a leading voice in the fight against impunity for over a generation, will join our discussion. We will also welcome comments from Betty Murungi, a courageous advocate for justice and a former Vice Chair of the Kenyan Truth, Justice and Reconciliation Commission, and James G. Stewart, Assistant Professor at University of British Columbia Faculty of Law and former Appeals Counsel with the Prosecution of the United Nations International Criminal Tribunal for the former Yugoslavia.
We encourage contributions to the debate from the public. Your thoughts, critiques, proposals, and support are instrumental both to this debate and ultimately to improving the human rights situation for victims. You can join our debate here:www.ictj.org/debate/impunity/opening-remarks.
*This article was originally published here.