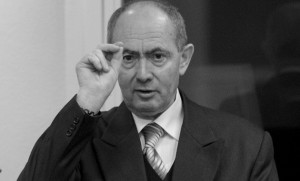 Zdravko Tolimir passed away last night in the United Nations Detention Unit in The Hague.
In April last year, the Appeals Chamber of the International Criminal Tribunal for the former Yugoslavia (ICTY) upheld the Trial Chamber's convictions and found Tolimir, the former intelligence chief of the Bosnian Serb Army's Main Headquarters, guilty of involvement in genocide against thousands of Bosniak men and boys from Srebrenica after the UN-protected 'safe area' was overrun by Bosnian Serb forces in July 1995.
Gen Zdravko Tolimir, 67, was given a life term in jail. The cause of his death has not yet been made public.