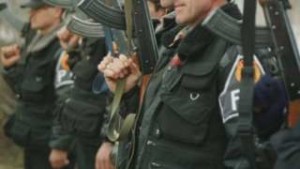 A new special court will be set up in The Hague to try those responsible for serious crimes committed in Kosovo during the 1999-2000 war, the Dutch Ministry of Foreign Affairs reported yesterday.
The Kosovo Relocated Specialist Judicial Institution, which is the official name of the court, will try crimes allegedly committed by members of the Kosovo Liberation Army (KLA) against ethnic minorities and political opponents.
The crimes include illegal trafficking of prisoners' organs and other serious crimes, as indicated in a 2011 report from the Council of Europe.
The Court will apply Kosovan national law and it is therefore not an international tribunal, but a national court that administers justice outside Kosovo. However, its judges will be international.
The decision to locate the court in The Hague was made following consultation between the EU and the Kosovan and Dutch authorities. Parliament in Kosovo approved the creation of the tribunal last year.
The issue is a sensitive issue in Kosovo as some of the possible suspects may be seen by sections of Kosovan society as freedom fighters, and witnesses may feel threatened in Kosovo. Moreover, some of the possible suspects may include individuals currently in the Kosovo government.
The Netherlands indicated that it believes it has a special responsibility to offer the court a home as the host country of a number of international and other special criminal courts and tribunals.
It is expected that the Court will officially open later this year. The Court will initially be based in a temporary location but will eventually be housed at the former building of EUROPOL.