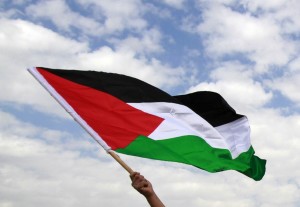 The United Nations General Assembly adopted a resolution on Thursday voting in favour of raising a flag of Palestine at its headquarters in New York City.
119 states voted in favour, while eight voted against (Australia, Canada, Israel, Marshall Islands, Federated States of Micronesia, Palau, Tuvalu, United States) and there were 45 abstentions. European nations were divided on the move with France and Sweden voting in favour while others such as Germany, Austria, Finland, the Netherlands and Cyprus abstained.
The new resolution comes amid growing momentum to recognise Palestinian statehood, with several states showing their support in the past year.
The move is of symbolic relevance in highlighting Palestinian aspirations for statehood. "It is a symbolic thing, but another step to solidify the pillars of the state of Palestine in the international arena," said Riyad Mansour, the Palestinian representative to the UN, ahead of the vote.
Both Israel and the United States have expressed strong opposition, with Israel's UN ambassador Ron Prosor slamming the move as "a blatant attempt to hijack the UN".
Palestine has non-member observer status at the UN, together with the Holy See. But late August, the Vatican had asked the Palestinian UN mission to remove all references to it from the draft resolution calling for the flags of Palestine and the Holy See to fly at the UN.
In 2012, the UN General Assembly voted to upgrade the status of the Palestinians to that of a "non-member observer state" allowing them to take part in assembly debates.
Some 135 countries - many in Asia, Africa and Latin America - now recognise a Palestinian state.
Momentum to recognise a Palestinian state has built over the past years, with Palestine joining the International Criminal Court on 1 April 2015. The Prosecutor of the ICC, Fatou Bensouda, has opened a preliminary examination of the situation in Palestine, confirming that prosecutors would be looking at the Gaza conflict, as well as other issues that include Israel's settlement construction on occupied Palestinian lands.