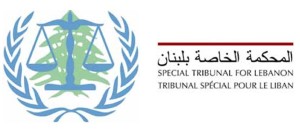 Last week, the Contempt Judge Nicola Lettieri issued a Decision on a Motion Challenging the Special Tribunal for Lebanon's jurisdiction. The motion was submitted by the Defence for NEW TV S.A.L and Karma Hohamed Tahsin Al Khayat and questioned whether the Tribunal could hear cases of contempt and obstructions against the proper administration of justice by legal persons (i.e. corporate entities).
The Contempt Judge ruled that although the Special Tribunal for Lebanon (STL) does not have jurisdiction to hear cases dealing with obstructions of justice against legal persons, it does retain jurisdiction to hear cases dealing with offences against the administration of justice against natural persons. This was held to be consistent not only with international case law, but also with Rule 60bis of the STL's Rules of Procedure and Evidence.
Last year, information relating to confidential witnesses has been broadcasted in certain medias.
Following these events, the Registrar of the Tribunal appointed an amicus curiae. Based on reports by the amicus, the Contempt Judge concluded that there was prima facie evidence that justified proceedings for contempt.
Two journalists and two media organisations have been subsequently charged with contempt before the Tribunal.