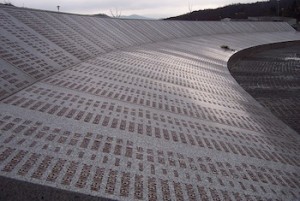 The Dutch state has reached a compensation agreement with the relatives of three men who were sent out of the Dutch army compound in Srebrenica and killed by Bosnian Serbs.
The five relatives will receive payouts of several tens of thousands of euros, broadcaster Nos says. In addition, defence minister Jeanine Hennis has formally apologised for the way the men were sent to their deaths.
The agreement ends a legal dispute which began in 2002. The Dutch supreme court said in 2013 the Dutch state can be held responsible for the death of the three Muslim men in the siege of Srebrenica during the Yugoslavia war in 1995.
Interpreter Hasan Nuhanovic, who lost his father and brother, and relatives of electrician Rizo Mustafic said Dutch soldiers serving under the UN flag in the Muslim enclave did not do all they could to protect their relatives from the Bosnian Serb army.
Over 8,000 men and boys were murdered and buried in mass graves when the enclave was overrun and the massacre remains the subject of other legal action. The Netherlands had earlier offered each relative €20,000 but this was rejected as insufficient. Their lawyer Liesbeth Zegveld said the sum which has been agreed is 'decent' and that the relatives now hope to find peace.