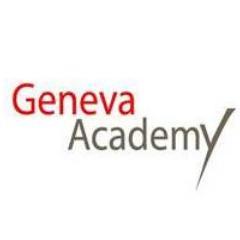 Date: Wednesday 8 June 2016, 18h30-20h00.
Venue: Villa Moynier (Room Cassese), 120B, Rue de Lausanne, Geneva.
Speaker: Professor Sean D. Murphy - George Washington University; Member of the United Nations International Law Commission where he serves as Special Rapporteur on the topic of 'Crimes against Humanity'.
The International Law Commission is currently drafting provisions of what could become a Convention on the Prevention and Punishment of Crimes against Humanity.
This event will explore the key elements to be covered by such treaty, its necessity and what such a convention could bring to the fight against impunity.
If you wish to register, click here.