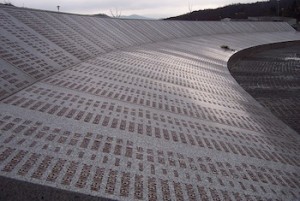 The families of three Bosnian Muslims filed a complaint to the European Court of Human Rights (ECHR) against the Netherlands for failing to investigate whether its peacekeeping commanders in Srebrenica allowed Bosniaks to be killed.
The move came after a Dutch appeals court ruled in April that Dutch Battalion ("Dutchbat") commander Thom Karremans, his deputy Rob Franken and personnel officer Berend Oosterveen should not be prosecuted.
The appeal was brought by Hasan Nuhanovic, a Srebrenica survivor and former translator for the UN peacekeepers, and the family of Rizo Mustafic, who was killed by Bosnian Serb forces.
The three former UN Dutchbat commanders led the Dutch soldiers during the fall of the Muslim enclave. About 8,000 Muslim men and boys were slaughtered and buried in mass graves in mid-July 1995 at Srebrenica by Serb forces commanded by Ratko Mladic, now on trial for genocide and war crimes before the Hague-based International Criminal Tribunal for the Former Yugoslavia (ICTY).
When the Bosnian Serb Army overran Srebrenica, Nuhanovic's relatives and Mustafic, along with several hundred others, sought refuge inside the Dutch peacekeepers' base in Potocari.
Instead of finding safety however, they were handed to the Serbs by Dutch soldiers and subsequently killed.
Nuhanovic's lawyer, Liesbeth Zegveld, said that she was optimistic about the case because the Dutch authorities should have at least brought the case before a criminal court, instead of just briefly dealing with it through a military prosecution.
"We think it is clear the Dutch authorities should have opened a criminal investigation and not just read historical records. The military prosecution said they read the historical records and found the three commanders were not criminally complicit. This was not at all for them to decide," said Zegveld.