By Nora Jaber*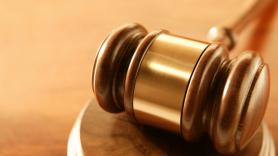 Rutkowski and Others v. Poland and Gazso v. Hungary are two pilot cases decided in July 2015 that highlight a major point of contention faced by the European Court of Human Rights ("ECtHR"): the right to be tried within a reasonable time as enshrined within Article 6(1) of the Convention. At the time of the Rutkowski judgement there were over another 650 similar cases pending before the ECtHR, and over 300 Polish cases pending before the Committee of Ministers at the execution stage.
This demonstrates the scale of the relevance of Article 6(1) to the Court's jurisprudence today. In fact, it is the most contentious issue before the Court, and has been at the forefront of the Court's caseload for a very long time. The Court has issued hundreds of judgments on Article 6(1) and has stressed the importance of minimising delays in order for justice to be delivered. Despite this, the problem of undue delays in proceedings persists and warrants attention.
It is said that 'justice delayed is justice denied.' Delays can and do compromise the effective administration of justice. An excessively long procedure can result in a weakening of the position of the accused by, for example, a deterioration of the quality of evidence or a loss of it. Such situations become more plausible the longer the duration of the trial procedure and should be avoided in order to ensure a proper administration of justice.