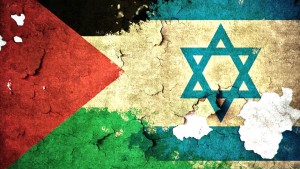 Amnesty International issued a report this week calling on the Israeli authorities to end their long-standing attacks on Palestinian human rights defenders (HRDs) and halt the climate of intimidation of HRDs in Israel and the Occupied Palestinian Territories (OPT).
According to the report, Israel is routinely violating Palestinians' rights to freedom of expression and freedom of association in the OPT and are targeting HRDs, including by arbitrary arrest and detention, imprisonment, injury and torture. Israel authorities also are failing to protect HRDs from attacks by Israeli settlers and other extreme right wing activists, and in some cases they have been complicit in such attacks.
The report of Amnesty International lists a number of specific situations where human rights defenders have been intimidated, threatened by death, arbitrarily arrested and imprisoned.
In February and March 2016, a staff member and the director of Al-Haq, a prominent Palestinian human rights NGO, were subjected to a number of death threats. According to the report, these threats are directly connected to the organisation's work with the International Criminal Court in The Hague.
Israeli ministers allegedly made calls alluding to threats, including of physical harm and deprivation of basic rights, against Omar Barghouti, a Boycott, Divestment and Sanctions (BDS) activist, at an anti-Boycott Divestment and Sanction conference in Jerusalem on 28 March 2016. Continue reading →