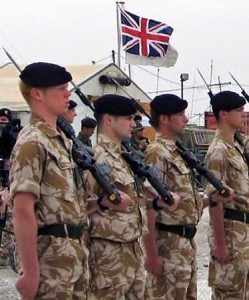 by Rishi Gulati and Matthew Nelson*
The decision of the United Kingdom Supreme Court in Iraqi Civilians v. Ministry of Defence (No. 2) [2016] UKSC 25 ("Iraqi Civilians") demonstrates how public and private international law concepts interact and affect the rights of individuals allegedly subjected to grave breaches of rights to access a remedy before courts of law.
 Iraqi Civilians: Background
The claimants, hundreds of Iraqi civilians represented by 14 lead claimants, brought claims under the Human Rights Act 1998 and in tort against the UK Ministry of Defence, for damages arising out of alleged unlawful detention and/or physical maltreatment by British soldiers between 2003 to 2008 in Iraq. After the cessation of the major combat operations in May 2003, the UK became an occupying power and began exercising the powers of the Iraqi Government on a temporary basis.
The Supreme Court's brief decision, delivered by Justice Sumption, concerned the application of limitations to the claimants' suits that operated as a matter of Iraqi law. Accepting, as the parties did, that Iraqi law applied in relation to questions of the Ministry's liability in tort, the claimants were, by operation of Article 232 of the Civil Code of Iraq (the "Civil Code"), barred from commencing their applications (though their rights were not extinguished) by virtue of the operation of limitation periods to claims of this kind. Consequently, the claimants sought to invoke an order of the Coalition authorities, Coalition Provisional Authority Order 17 (the "Order"), that operated to suspend the taking of proceedings in Iraqi courts against the UK Government, such that it conferred state immunity on the UK Government from legal process in Iraqi courts. It is this order, the claimants' argued, that had the effect of suspending the limitation periods, as envisaged in Article 435 of the Civil Code. Continue reading →