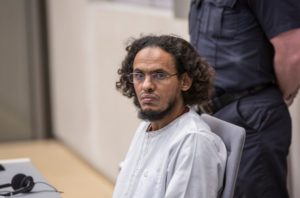 The trial in the case of The Prosecutor v. Ahmad Al Faqi Al Mahdi is scheduled to open tomorrow at the seat of the International Criminal Court (ICC) in The Hague.
Mr Al Mahdi is an alleged Islamic extremist charged of war crime through his involvement in the intentional destruction of religious buildings in the city of Timbuktu in Mali between about 30 June 2012 and 10 July 2012.
In 2012, Tumbuktu would have been under the control of armed groups, Al Qaeda in the Islamic Maghreb ("AQIM") and Ansar Eddine, a mainly Tuareg movement associated with AQIM.
The Prosecution alleges that Al Mahdi was linked to those groups. His alleged orders consisted in the destruction of historic buildings including mausoleums and a mosque in Timbuktu. They were specifically identified, chosen and targeted precisely in light and because of their religious and historical character. Their destruction was considered as a serious matter by the local population.
Due to Mr Al Mahdi's announced intentions to make an admission of guilt, the trial is expected to last for about a week, after which the judges will deliberate and in due course pronounce a decision on the guilt or innocence of the accused and the possible sentence.
If the accused does not plead guilty at the opening of the trial, the hearings will be reported to another date.
This is the ICC first case concerning the destruction of buildings dedicated to religion and historical monuments, which the ICC Prosecutor has called "a callous assault on the dignity and identity of entire populations, and their religious and historical roots".
Mali's government asked the Court in 2012 to investigate crimes committed on its territory. Prosecutors opened an investigation in 2013. Mr Al Madhi is the first suspect detained.