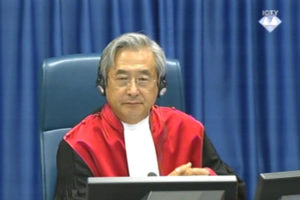 Former ICTY Judge Kwon O-gon gave a TV interview this month during which he shared his story of bringing justice for the victims of one of the most atrocious and devastating wars since World War II.
After sitting in the Korean court of law for more than two decades, Kwon O-gon became the first Korean judge to preside over the International Criminal Tribunal for the former Yugoslavia (ICTY), where he served for the past 15 years.
Judge Kwon was one of the judges in the trial of Slobodan Milošević, the former President of Serbia.
Judge Kwon was also the Presiding Judge for the case of former Bosnian Serb leader, Radovan Karadžić, handing him a 40-year sentence last March.
Judge Kwon resigned from the ICTY and returned home earlier this year. Now, he is opening a new chapter in his life and career, as the president of a research institute that specializes in international law.
If you wish to watch the interview, click here.