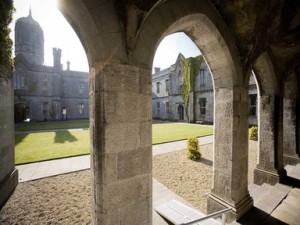 The National University of Ireland (NUI) Galway seeks to appoint a Professor of Human Rights Law and Director of the Irish Centre for Human Rights, within the School of Law.
In filling the Established Professorship in Human Rights Law, NUI Galway is seeking a person with an international reputation for academic excellence in Human Rights Law combined with strong leadership skills who will complement the existing strengths of the Centre and enable it to develop new areas of activity in line with its future strategic priorities. S/he will normally have a doctoral- level degree in Human Rights Law and a substantial record of teaching and research, the later evidenced by substantial publications in the broad field of human rights. The post-holder will also be the Director of the Irish Centre for Human Rights at a critical time in its development having enjoyed tremendous success, nationally and internationally, particularly since 2000.
Academic staff members of the Centre are engaged in research of high international standing in a number of fields including: human rights, international criminal law, international humanitarian law, peace operations, ethnic conflict, political violence and transitional justice, socio-legal studies, Islamic law, Middle Eastern studies and Business and Human Rights.
The post-holder, as the recognised leader of the sub-discipline of Human Rights in the School of Law, will contribute to the development of the education and research programmes of the School. The Established Professor of Human Rights Law, in his or her role as Director of the Irish Centre for Human Rights, will also contribute positively and proactively to the collective leadership of the School of Law. S/he will be expected to work with colleagues in the Irish Centre for Human Rights, the School of Law and other stakeholders to develop an ambitious Strategic Plan for the Centre reflecting the most relevant emphases of the University's current strategic plan, Vision 2020.
Closing date for receipt of applications is 17:00 (Irish Time) on Thursday, 20th October 2016. It will not be possible to consider applications received after the closing date.
For more information about the vacancy, click here.