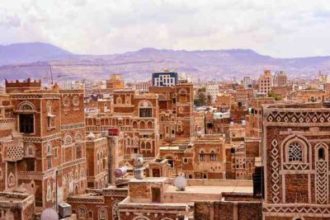 Global Rights Compliance, in partnership with the World Peace Foundation has released the first briefing paper related to the Yemen Accountability Project: Entitled "Can we prosecute starvation?", the paper considers the relationship between starvation and conflict, reviews the relevant law, and discusses the requisite evidence for mounting a prosecution.
In summary, the paper addresses the following key points:
Famine can be ended. The world came close to doing so. Between 2000 and 2011, there were no famines. Today, several famines threaten various states and regions, all due to the conduct of armed conflict;
Famine is properly understood as an atrocity: the result of distinct and often criminally intentional policies that target discrete populations in the pursuit of military or political goals. Famines will no longer occur when they are so morally reprehensible that causing them, or allowing them to happen, is unthinkable. In order to achieve this goal, a sharper application of international law is needed;
Although starvation has appeared in a handful of prosecutions in international criminal law over the modern era, there have been a dearth of prosecutions resting squarely on the crime of starvation;
A principal challenge is ensuring that the law distinguishes between legitimate military actions such as sieges, the multiple and intersecting causes of famine, and the deliberate starvation of civilians;
The clearest and most progressive law on the books is Article 8(2)(b)(xxv) of the Rome Statute, however it does not apply to non-international armed conflict, the context for all of today's famine situations;
Several other legal options exist for prosecution, ranging from war crimes, to crimes against humanity, to genocide, which might be used to address the deliberate starvation of civilians. Doing so will require careful attention to the elements of the offence and the necessary evidence required to establish those elements and the required intent;
Only when existing or future legal mechanisms develop or create a better understanding of these scenarios, will prosecutions produce a more singular definition of the crime of starvation.