By Francis Dusabe*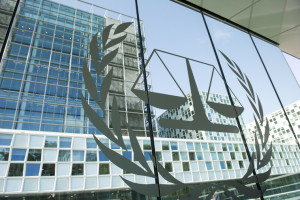 In its 15 years of existence, the International Criminal Court is undergoing an acceptance crisis especially on the African Continent. Political narratives have significantly shaken the Court's legitimacy and has led to the questioning of its relevance in today's world.
This paper examines Acceptance challenges faced by the court as of 2017 and explores prospects for change to enhance its social impact.
Introduction
On 17th July 2017, the international Criminal Court will clock 15 years of existence with only 26 cases across 10 situations. To reach where it is, it underwent a series of political condemnations, many of which were based on its operational and political flaws that pushed various State parties to consider quitting.
Whereas its existence symbolizes the global consensus that crimes of concerns to humanity as whole should not go unpunished, the court suffers from strategic flaws which, once unaddressed, will eventually become a turndown to the morale behind the whole project of International Criminal Justice.
This paper looks into the challenges faced by the court as of 2017 and explores prospects for change to ensure that the ICC, once a beacon of hope for Victims of international crimes, remain in existence with tangible social impact. More specifically, it explores the drives behind state acceptance of international criminal justice and the impact of Narratives on the Court's perception. This paper ends with proposals on how to improve its image as a Court not only for Rome statute State Parties, but as an important arm for maintenance of world peace and security.
State Acceptance of international justice
State's acceptance of International justice may be looked at on various aspects and may be investigated through various dimensions and factors namely the people concerned, how justice is defined in local context and the Victims' expectation of what International Criminal Justice can bring. Continue reading →